Post by stylemessiah on Apr 15, 2019 20:19:39 GMT 10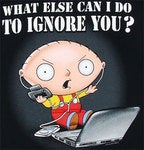 People are dumb always wanting to pat, cuddle or touch their distressed pet. increasing the chance of the possible bio hazard getting transferred to humans and getting walked out the airport.
Some pets are less pliable after seeing their owners and not being able to interact. certain species are more prone to bouts of depression, stress or violence.
... And people like to smuggle shit inside their "pets"... a thin bit of glass rarely stops the fool with a couple mill worth of diamonds in a cats stomach.
(been watching tv again
)
Umm, we're putting her on the plane in Tokyo, and we'll be on the same plane. Whatever she's got (which is nothing, we have lab grade proof!) we've got too, so that one's BS. Not anymore, as you've got to dot every i and cross every t or she don't get on the damned airplane. Or she does, she just doesn't have a very long life once she gets off it or they just hold her for longer than the mandated 10 days, and bill you for the privilege.

To dodge that wouldn't be impossible, but you'd need to get a licensed vet overseas in on it, put it 'in' there somehow that healed fully before they arrived in Oz and wouldn't come back out without deliberate action. Slipping a rock up it's date won't work. And you'd need to sweeten the vet's cut in case they got found out and no longer allowed to be a vet (in civilized countries at least).

Ruby isn't friendly, but she's also not really aggressive either. She'll bark at anyone she doesn't know, but skitter away if they make a move toward her. There's a neighbour dog that visits nearly every day, she runs out and says hello and maybe has a bit of a play and has done so for the past 3 years. The other day the dog's owner gave her a pat for the first time, and she came back inside and sat down as if to say "he touched me, what the frick?" She didn't move, just just sat trying to process it. Weird pup.

We did dump her in a pet hotel for a few days to get her used to the idea of being looked after by strangers, which she took to pretty well. I think she'll be ok but I'd still be happier if we could see her and let her know she's not been completely abandoned. She's a great dog, but she absolutely does have PTSD from when she was found and I fear that 10 hours in a noisy monster followed by strangers poking and prodding might make that worse, or it could even resolve some of it too. I'm hoping for the latter.

And because I'm not that way inclined, I never thought of smuggling something 'in' her. I guess that's a legit 'thing', but the way it's set up now, good luck with that. You can't smuggle a bug in on pets, let alone anything more interesting. And she needs x-rays done as well so if there's something 'in' there, it's got to get through a round of x-rays, vet inspections and 10 days in quarantine.

The whole 'import your pet to Australia' isn't really meant for a mutt that we got for the cost of vaccinations. It's fully nearly $4K on the cheap end of the scale, and I wasn't really convinced that putting her through that trauma and paying that much to do it was in her best interests. Plus $4K! Still, she's part of the family so she comes goes too.

And she's already got a friend in quarantine who she will absolutely see later which will make her extremely happy. She's got a very short list of 'good' friends which is limited to the lady who saved her and her husband (who are mad animal types, the good version), the in-laws and a few frequent visitors she's gotten used to.

She's family, I want her to be ok.

Hit a snag with 'stuff' today too. Another case of 'because Japan'. You'd think escaping would be easier, because that's exactly what it feels like now...
Stu.

So youre heading back home for good? Seems like its been a while since youve been back here...
Here's all the best vibes for the travellers, hooman and furry